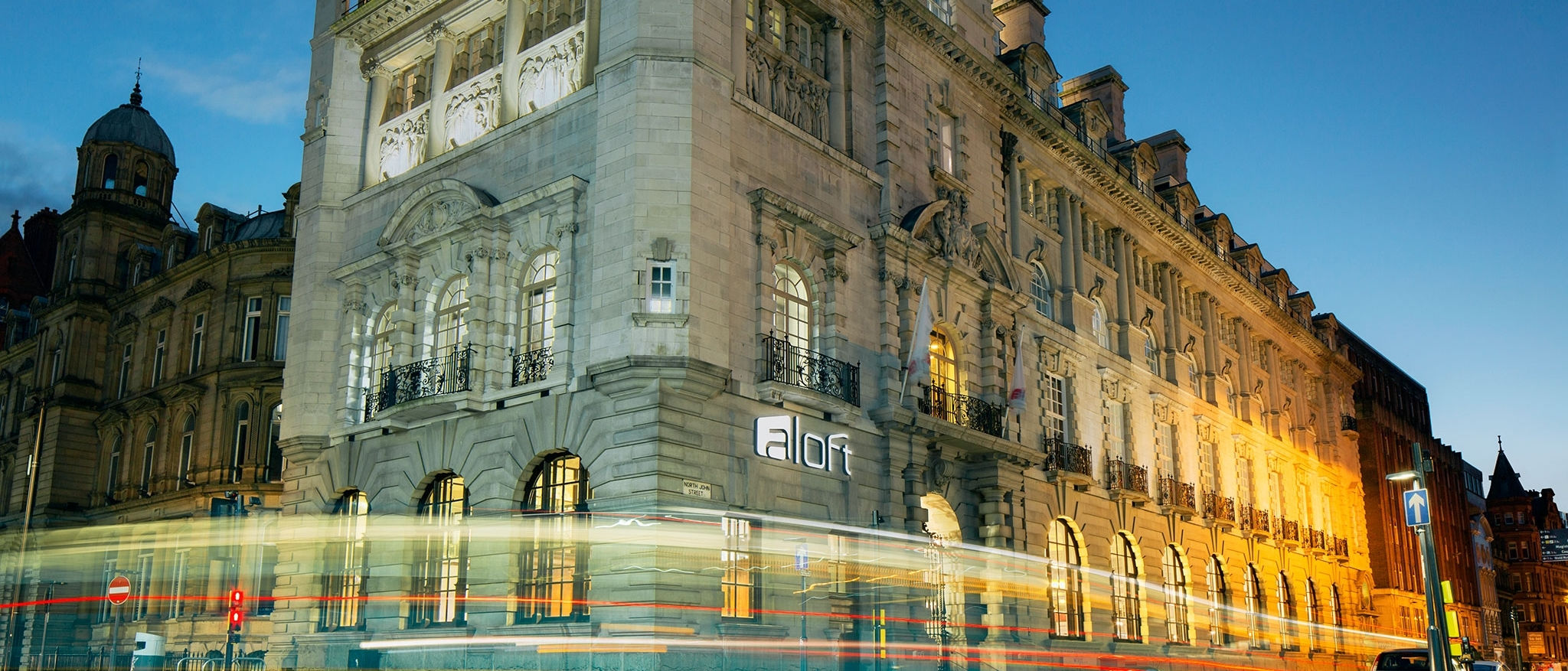 Aloft Liverpool offers an insight into the grand history of this buzzing city. Before revamping into the design savvy Aloft, the structure served as the splendid Royal Insurance Building.
The building itself is well known and loved by Liverpudlians and continues to be a striking site in the heart of the city's heritage centre. The architect, J. Francis Doyle, was said to have created 'the most important example of commercial architecture ever erected in the city of Liverpool'*. The structure was built with the view of housing the activities of The Royal Insurance Company, going through a period of growth, in 1849. The golden dome that sits proudly on the roof of the building is one of the most instantly recognisable features of the building, and was once visible from many parts of the city.
The building remained the home of the firm until becoming disused in the late 1980s. After undergoing a major overhaul and refurbishment, while maintaining many of the stunning features including the original wooden panelling, magnificient stained glass and marble floors.
* J. Newby Hetherington, 1903.
To find out more about the history of Liverpool visit: www.liverpoolmuseums.org.uk